Shotcrete is a unique process of spraying wet concrete onto sections of reinforcing steel bars. Large concrete pumps and pressurized hoses and nozzles are required to spray out the wet concrete, and our fully equipped trucks and shotcrete pumps can service all areas of Brisbane.
Our skilled team of shotcreting contractors are able to achieve the highest quality finish in their shotcrete applications. Because typical concrete formwork and frames don't' need to be used with Shotcrete its is MUCH more versitile. Demand for this type of concrete is increasing in many residential and commercial builds, especially for basement and car park projects.
Shotcrete Brisbane have the capability to take on any size project you have, so please reach out and see how we can help you today. We can provide you with full service structural package, or labour only if that's what your project requires.
Below: Smooth/straight wall basement finish.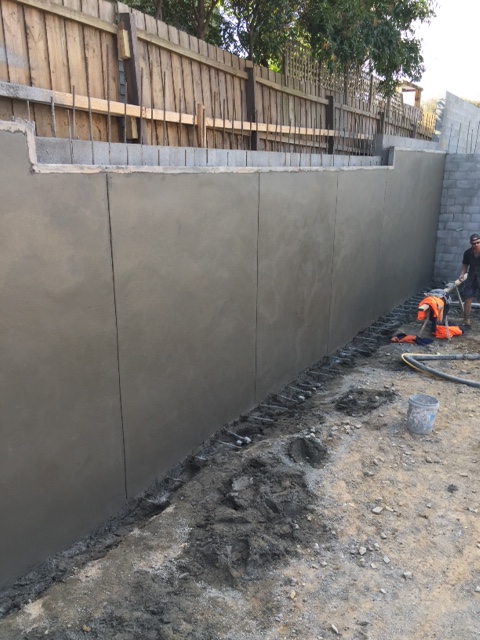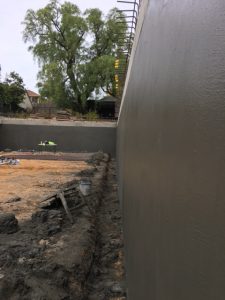 Below: Soil retention project.