Construction is Brisbane is still steadily rising, with capping beams and new car park projects are very much in demand.
Shotcrete is widely used in many multi-storey developments, to both strengthen and finish off the walls of underground basement areas. Capping beams are typical in many projects, and often required in above ground developments.
Working on large, commercial projects is what we are experienced in. From expertly drilling, excavating, reinforcing and then applying pressurized shotcrete, we can supply labour only, or a full structure package for you.
Our skilled shotcrete contractors work with precision and attention to detail. See below for examples of our high quality finishes. We pride ourselves on doing our best work, every time, and welcome any questions about your next project.
Below: Capping Beam and basement
Below: Smooth, quality finish on basement walls.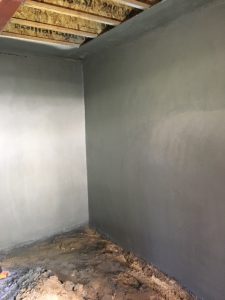 Below: Precise seam of basement corners.